Reconfig is the result of a cross-disciplinary effort, combining organization theory, business strategy, and computer science. 
The tool was initially developed in 2016 by the founders to make their jobs easier delivering complex Organisation Design projects, because they could not find a tool in the market that could help with data collection and data analysis for Organisation Design.
The first web-based version Reconfig 1.0 was released in 2019 with funding from the Norwegian government.
Based on feedback from clients and partners across the world, additional functionality was developed and Reconfig 2.0 was launched in December 2022.
Working with a global network of independent partners, Reconfig is now supporting leaders and consultants across the world to improve the performance of organizations in a wide range of industries and governmental sectors.
Learn more about our
purpose
Our Purpose
To help leaders and management consultants create better organizations for a better world.
Our Mission
To provide next-generation tools and services for Organisation Design that combine the power of human judgment and Artificial Intelligence.
01
Innovation
We are committed to pushing boundaries and developing new and innovative solutions
02
Responsive-ness
We are responsive to the needs of our clients and partners, and we listen to their feedback to improve our services and solutions
03
Transparency
We believe in open communication and transparency, and we strive to build trust and long-term relationships with our clients and partners.
04
Positive impact
We strive to use the power of Organisation Design as a positive force for a better world
Is responsible for general management with a focus on commercial development of Reconfig.

Tim is an experienced business leader with a strong track record in bringing innovative products to market. Tim's expertise includes strategy, marketing, and change management.

Tim holds an M.Sc. In Computer Science from Vrije Universiteit in Amsterdam.
Is responsible for the strategic development of the Reconfig platform. Nicolay is also a professor at the Norwegian University of Life Science.
He worked as a management consultant for 18 years and advised many clients on organization design.
Nicolay holds a Master's degree from McGill University in psychology and a Doctorate from Oxford University in management studies.
Is responsible for analysis and interpretation of data, as well as for the development of metrics that can be used to evaluate organizational fitness.
Tore has extensive experience with computer simulation of organizations. In addition to long corporate experience, he has previously co-founded two companies.
Tore holds engineering degrees from Imperial College (Bachelor), MIT (Master) and Stanford University (PhD).
Is responsible for the technical development of the product.
Kim has 10 years product management and consulting experience from global professional services firms including Deloitte, IBM, and Capgemini. Including a process mining service and an AI prediction service using industry wide data.
Kim holds a Master's degree in artificial intelligence from the Norwegian University of Technology (NTNU).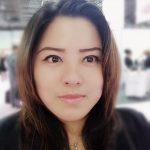 Experienced marketer and growth hacker, with international experience in marketimg strategy, brand awareness, lead generation, and conversion optimization.
Manli holds an MBA from Nyenrode, The Netherlands.
Brenda Barker Scott Board Advisor
Brenda is a lead faculty member for Queen's University, IRC Organizational Development in Canada. She has more then 20 years of experience in OD consulting.Brenda advises on the application of Reconfig in OD methodology.
Julian Holmes
Board Advisor
Julian Holmes is an experienced management consultant and business development executive. Julian advises on commercial strategy and partnerships.
Protima Sharma
Board Advisor
Protima is founder and CEO of PeopleWiz Consultants, specialized in Organization Design with operations in India, Singapore and the Middle East.
Protima is is a driving force behind the partner network.
Prof. Ali Yassine Advisory Board
Ali Yassine is a Professor at the Stevens Institute of Technology, New Jersey, US. He is an internationally recognized expert in Machine Learning.
The Reconfig optimization algorithm is based on the Design Structure Matrix (DSM) for which prof. Yassine has delivered breakthrough scientific research
Jeffrey Wright
Advisory Board
Jeffrey is political scientist at Oxford University and a senior advisor to the United Nations Environment Programme.
Jeffrey provides expertise in institutional design, and global governance.
Let us know your challenges.Our team is here to
support
you in achieving your objectives.